Interested in learning more about what Barracuda has to offer? Please contact us at 985-262-4776 or complete the form below to send us an email.
Three Different Models Of Internal Pipeline Crawlers
Barracuda Specialty Service LLC offers three different models of internal pipeline crawlers to suit different sizes of pipelines.

The 6" Pipeline Crawler
is suitable on pipelines with internal diameters from 5.5" to 16".
The 10" Pipeline Crawler
is suitable on pipelines from 10" to 60" in diameter.
The 24" Pipeline Crawler
can be utilized on pipelines from 24" to 72" in diameter.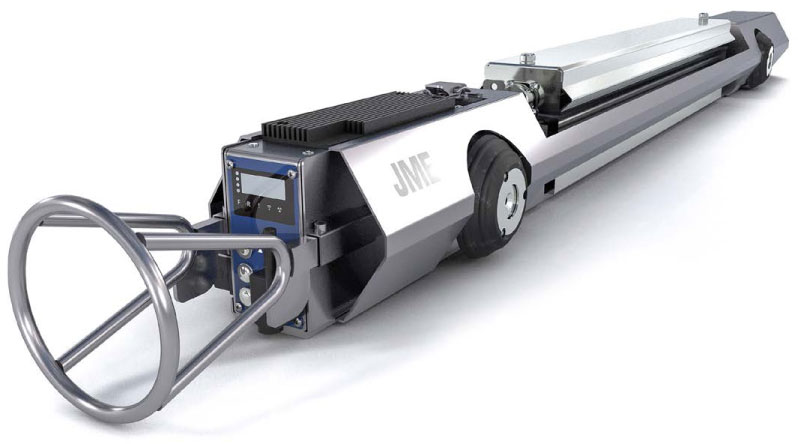 Concept Of Modular Construction
Pipeline crawlers designed & manufactured by JME Ltd. follow the concept of modular construction to provide: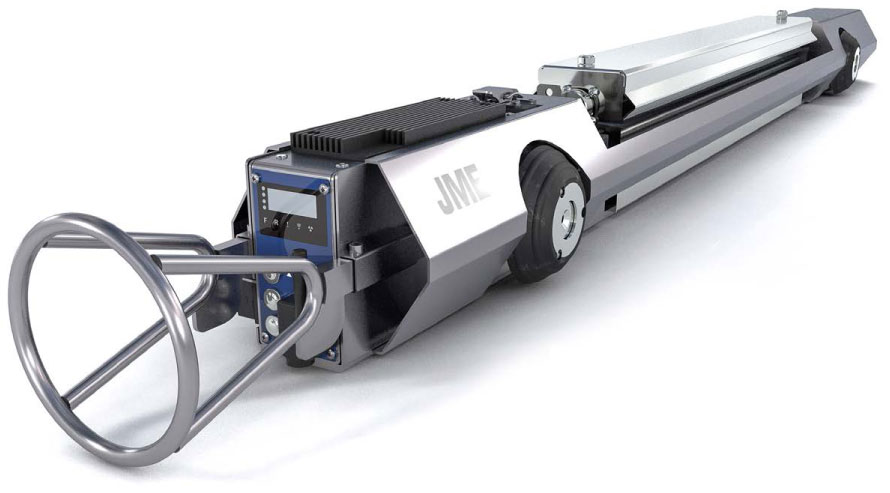 Safe, efficient, and cost effective field units
Easy to operate and maintain
Quickly and easily interchangeable modules
All pipeline crawlers are constructed using the highest grade materials to provide good finish, easy servicing, and extended service life. Electronics utilize military specification components, thus ensuring reliability in the harsh environments encountered in service.
Pipeline Crawlers
The pipeline crawlers are adjustable throughout their recommended size range by means of wheel spacers specifically designed for use w/ each pipeline crawler type.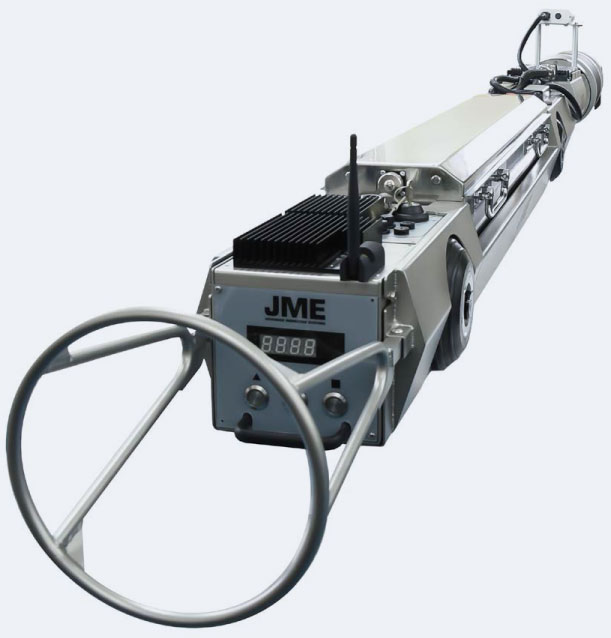 X-ray crawlers substantially speed up the process of inspecting welds using conventional films. A remotely controlled crawler carrying an electronic source tube is inserted inside the piping, and film is wrapped around the welds. The operator positions the crawler at each weld, exposes the film, and moves the crawler to the next weld.
X-ray crawlers produce a higher-quality image compared to gamma rays used in traditional radiography and require a smaller barricaded area and a shorter shot time.